Baseball is awesome right? Nope, it's actually boring. Many people like to talk some hardcore baseball when the playoffs come like they do with any other playoff season. Enter: Sophia Minnaert.
Watching the Milwaukee Brewers game was fun because of the sideline reporter (Sophia Minnaert) taking a warm-up pitch right to the mic. (Editor's note:  This occurred during the Pirates 5-2 win over the Brewers at Miller Park on Saturday night, May 25, 2013)
Damn, part of me was hoping this ball would have hit her right in the dome. I mean, I am sorry but she probably did not want that job anyway. The ball smashes the mic out of the poor lady's hands and sends the mic flying upward striking the old noggin' and falling to the ground. She then picks up the mic and keeps doing her little whatever you call it that no one really cares about.
She claimed to be fine, however I beg to differ because it looked to me she took some ball to the hand. Or, she might have been extremely experienced in ball handling to have those cat like reflexes. Anyway, I am extremely glad that she was not injured because her not getting injured added a ton to this post.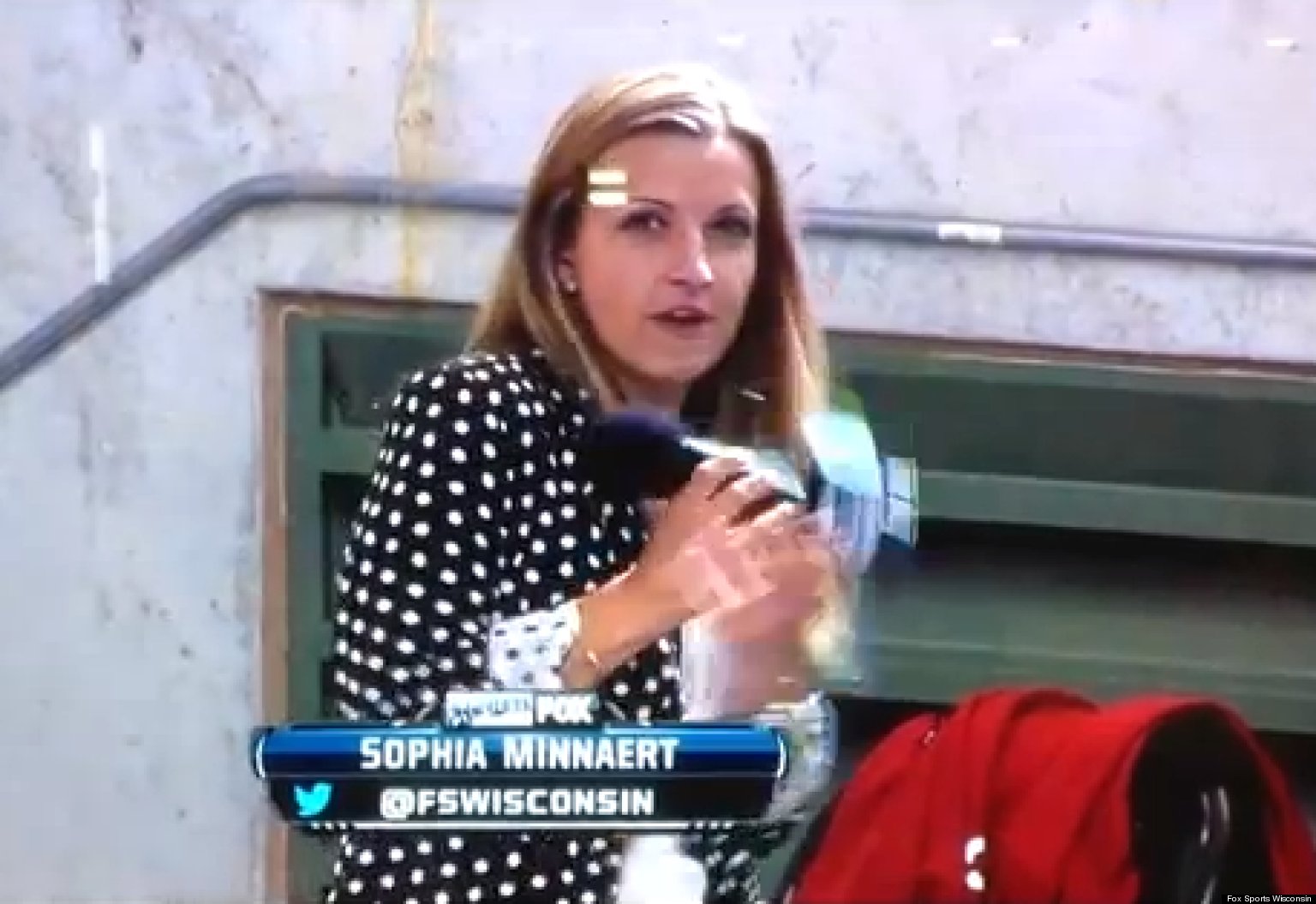 Editor's notes: For the uninitiated, the Milwaukee Brewers are a professional baseball team based in Milwaukee, Wisconsin.  On this particularly fateful Saturday, the lost to the Pirates of Pittsburgh. Pittsburgh's recent and long history with being a rotten team is turning toward a brighter light this year. The Brewers, however, are among the poorer teams in baseball after several years of being playoff contenders. Their record currently stands (19-29). The ball that struck Sophia Minnaert is reported to have been a pre-inning warm-up throw gone awry.